Published by Alyssa on Oct 26th 2022
Popular in the Roarin' Twenties, art deco design permeated architecture, fashion, and art with its' purposeful practicality and flashy flair. The most extravagant examples of this style include the Chrysler building, the Empire State Building, and the Rockefeller Center and all feature the prominent characteristics of the design: sleek, clean geometric lines and strong, contrasting colors, primarily black and white.

Much like how architects of the time used traditional shapes in inventive ways, Puffco drew inspiration from this concept and conceived the Guardian Puffco Peak Pro in the 21st Century's form of the Roarin' Twenties. The refreshing Guardian Peak Pro implements a glossy chrome design and eloquent silver base paired with a lineal glass top that imitates the stair-stepping triangle construction of the time and mimics popular New York buildings such as the ones listed above. Like the height of the Empire State Building, Puffco's newest fabrication stands above most of the competition and the former base model of the Pro as the Guardian includes their revamped Pro chamber: the 3D chamber. While there is little contrasting color that dominated the art deco style, the shiny chrome gives the base a luxurious glamor.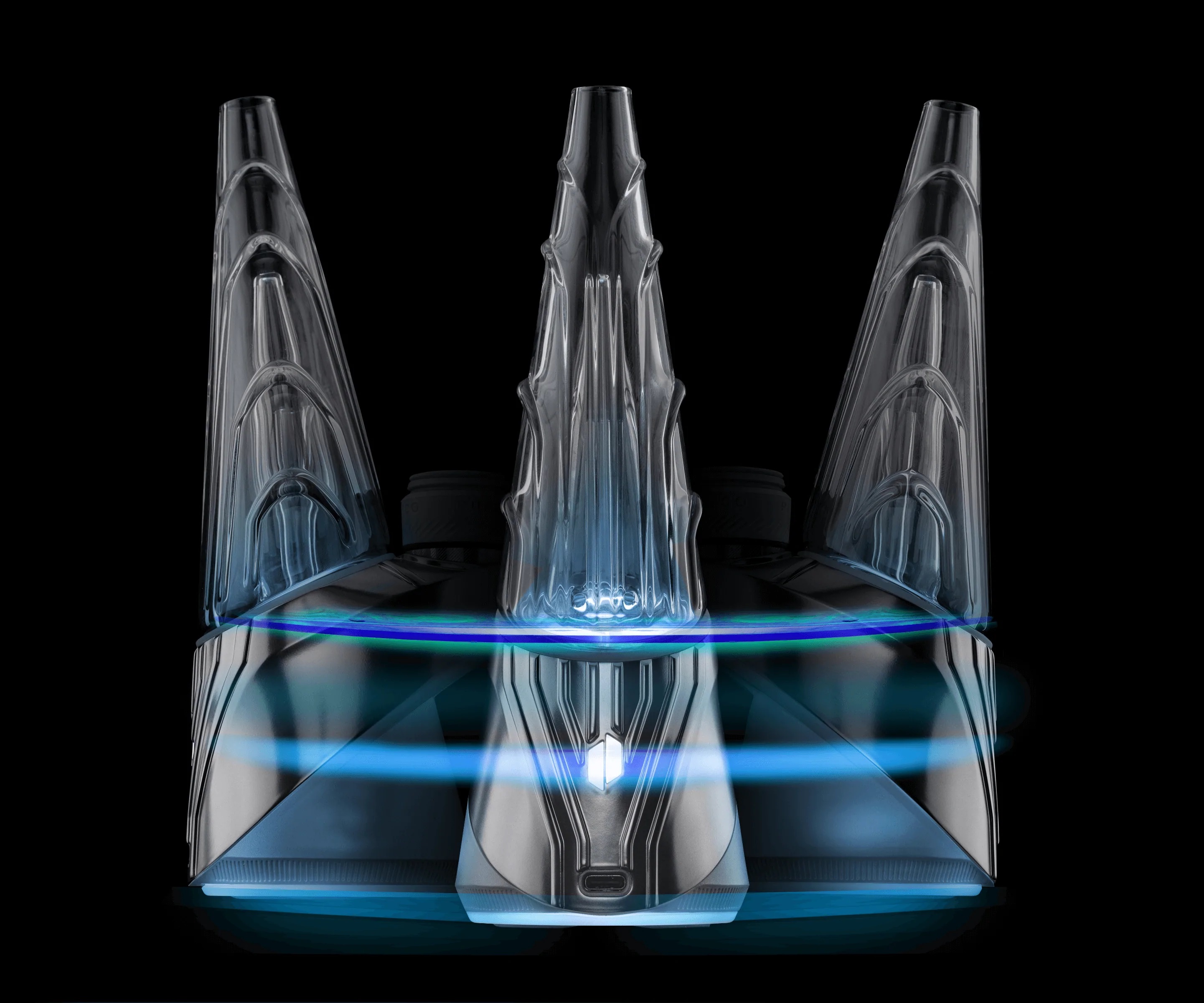 The new Guardian epitomizes the homage "something old, something new, something borrowed, something blue" and weds those four things together in one concise package. The something old being the continuous functionality of the Peak Pro's base model: Bluetooth compatibility for optimal control, wireless charging for simplistic recharging and real-time temperature control for an ideal user experience. The something new is the modernistic and clean chic of the chrome aluminum alloy band that almost gives it a futuristic and robotic element to it, leaving users and potential buyers optimistic for future designs. The something borrowed might be the imaginative and ambitious interpretation of the classic art deco style, nearly a century old now. Lastly, the something blue is all in the app-controlled mood lighting and can be switched between six different colors, including blue, and five different animation styles.
The prestige of the Guardian Puffco Peak Pro is only enhanced by its line of space-age accessories, including but not limited to the wholesale Puffco Guardian Power Dock, that has a high-tech look resembling a motherboard, the Guardian Travel Glass, the Guardian Hot Knife and more. The accessories offer a coordinated and continued sleek look that doesn't compromise quality. All the same top-notch Puffco accessories, but all in a Guardian grey, sure to protect you from a subpar dab.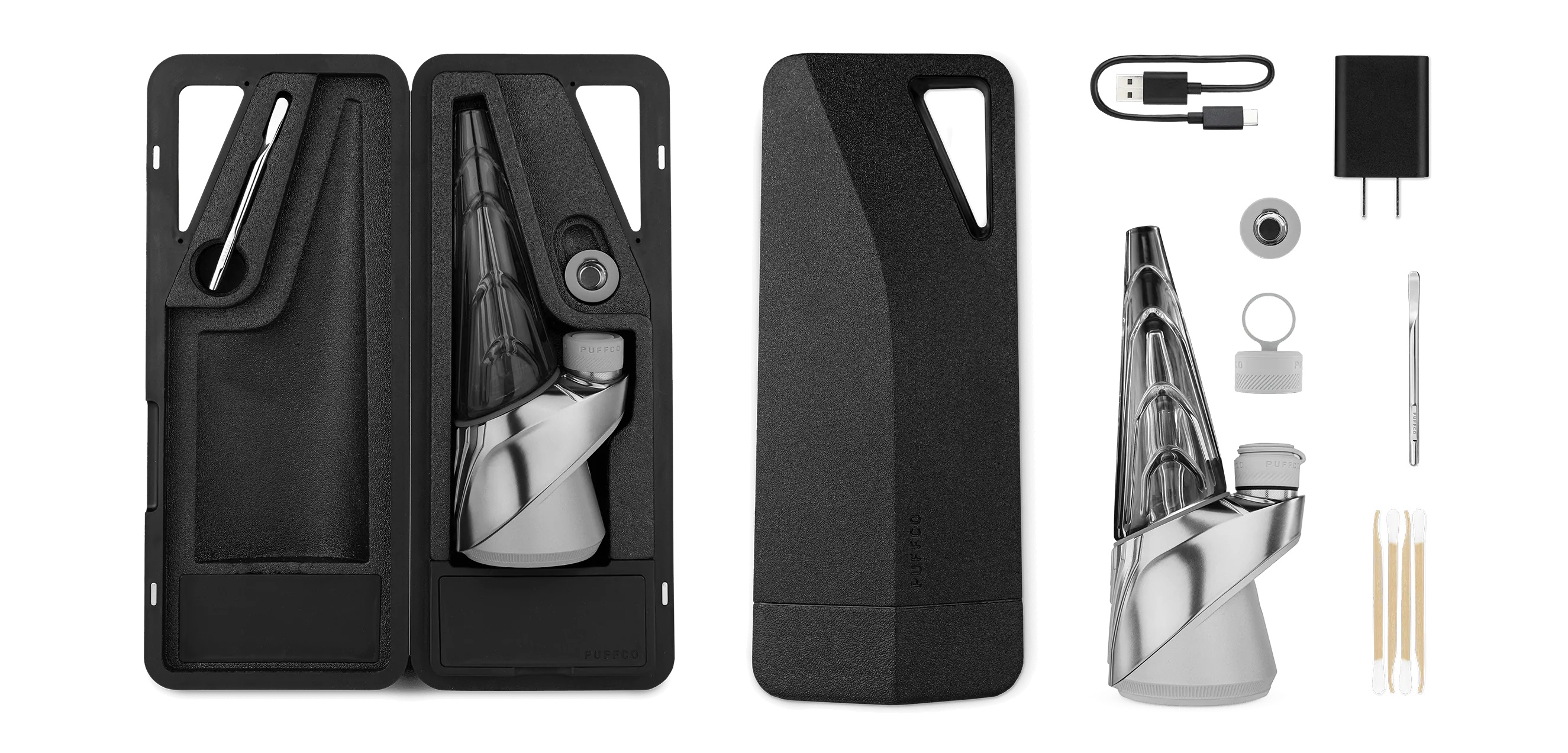 In conclusion, Puffco is headed toward the future and the masses of smokers can only look forward to what Puffco has yet to create. For now, you can shop what they have released thus far at wholesale prices here.